As a member-led organization, shaping the future of NFC technology and the contactless lifestyle starts right here. We encourage organizations to join the NFC Forum so that their staff can optimize their impact on our work.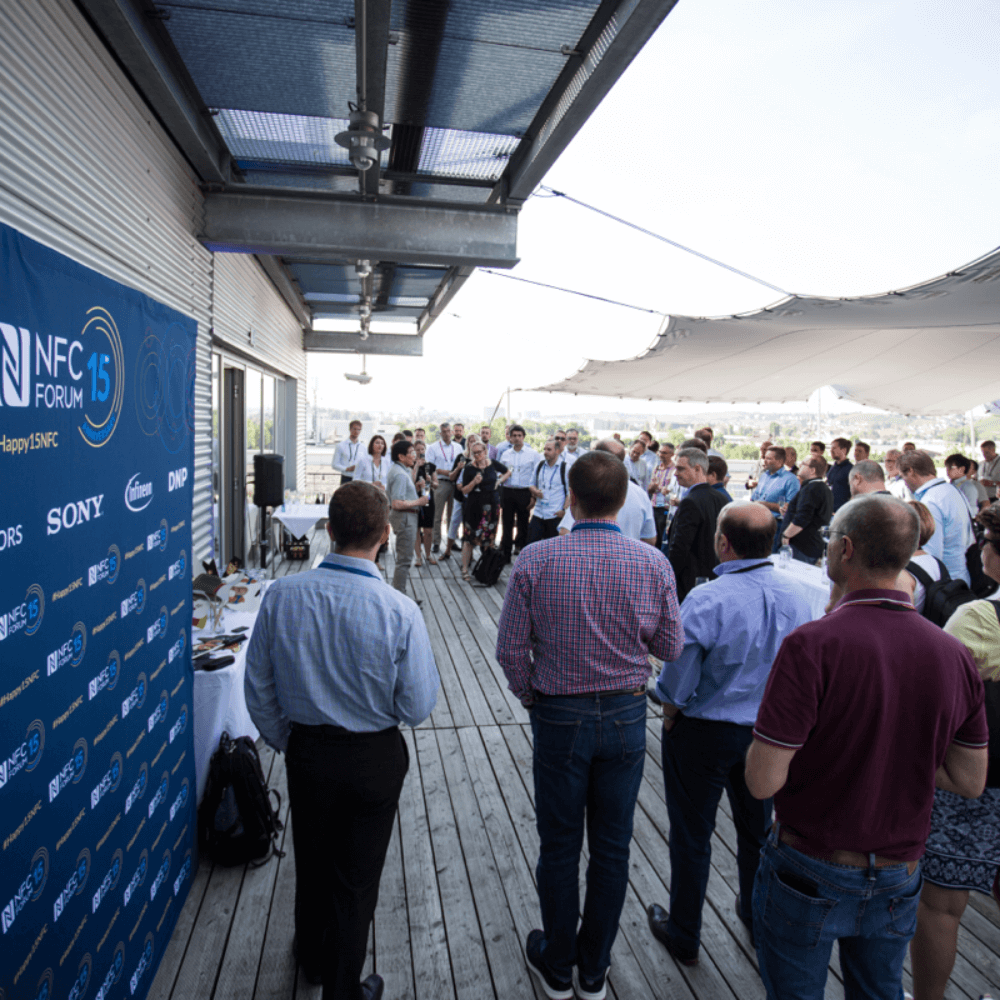 Engage and Influence
When it comes to the future you can either help define it, or wait for it to pass you by. By becoming a Member of the NFC Forum, you gain access to the relevant conversations that impact your business and product plans. Some of the most common benefits include:
Time to market advantage
Industry-leading expertise
Shape future technical work items
Networking
Business and Partnership connections
The NFC Forum offers four membership levels designed to match your organization's interests and market plans. All levels provide excellent business networking and time-to-market opportunities.
Member Benefits
Members receive many benefits, and the Forum welcomes participation from all organizations; for-profit companies, non-profit organizations, and industry associations with compatible technical interests all which further the advancement and adoption of NFC technology. Review the Conditions and Legal Requirements. Below is a summary of each membership class and its primary benefits:
Where applicable, membership privileges begin once payment is received. Non-profit membership applicants may need to submit evidence of non-profit status. Sponsor Member applications will be reviewed by the NFC Forum Board of Directors to ensure appropriate balance across regions and sectors and additional information may be requested.
Legal Resources
As a Voluntary Consensus Standards Body (VCSB) the NFC Forum also has Individual Participant options available. Please contact membership@nfc-forum.org for more information. The NFC Forum is an independent legal entity, a 501(c)(6) tax-exempt organization incorporated in the state of Delaware in the United States.
Become a Member
Our mission is to bring the convenience of NFC technology to life by empowering organizations to deliver secure, tap-based interactions with an intuitive, reliable experience to users around the globe.
Membership in the NFC Forum offers organizations the opportunity to shape the direction of our work, gain time-to-market advantage, while also making the business connections to ensure market success. Annual dues start at $2,500 a year and we also offer a limited free membership as well. Apply now.
Membership Application & Agreement