Exploring the Future of Healthcare with Innovations in NFC Technology
---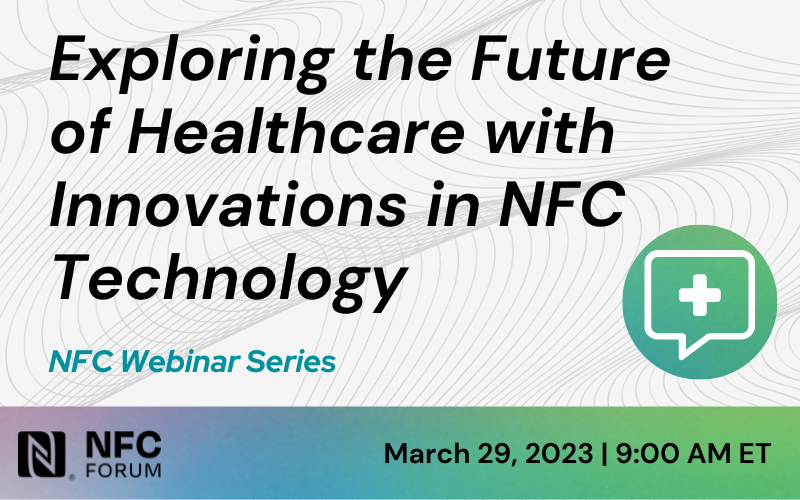 NFC technology has the power to transform the healthcare industry. During this first webinar of 2023, thought leaders from Grapheal, STMicroelectronics, and Northwestern University will share the innovative and inspiring ways they're using NFC technology to positively impact lifestyle and quality of life in healthcare.
Don't miss the opportunity to discover exciting use cases, impactful standards, and how NFC technology can be used in areas such as neonatal care, wound care, field diagnostics, remote patient monitoring, and more.
You will learn:
How NFC technology is enabling the secure collection and real-time processing of patient data at the point of care via biosensors, wearables, and IoT mobile devices.
The role of NFC-enabled wireless monitoring in improving patient care in the ICU setting.
Standards and strategies for implementing NFC use cases to enhance healthcare delivery and patient satisfaction.
Join Stefan Genser of Identiv and the group chair of the NFC Forum Healthcare Task Force for a Q&A and interactive discussion after the presentations.