Mobility Payments Asia Pacific 2023
When:
Wed, Sep 13, 2023 - Thu, Sep 14, 2023
---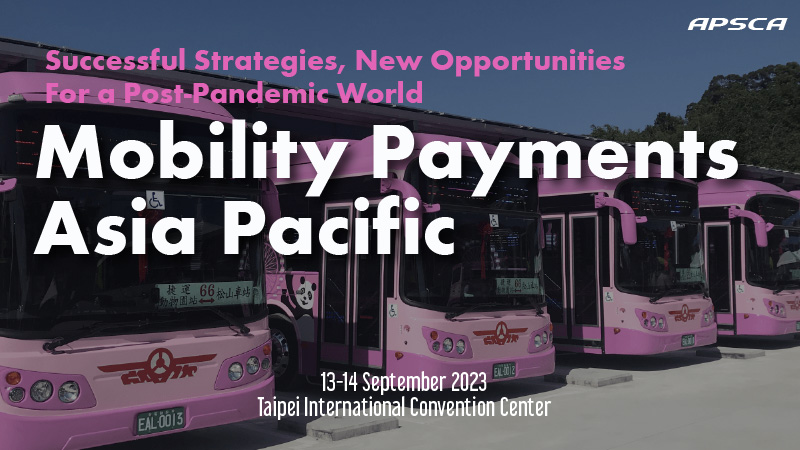 lorem onsite details here
Mobility Payments Asia Pacific is the focal point for latest developments and thought leadership in fare collection and revenue management for transportation systems. Since 2006, this pioneering transport ticketing event in the world's fastest growing region has provided an industry platform for experts to discuss the roadmap for next-generation transport payments and how they support new mobility services for urban transportation.
The conference will include case studies of successful transit payments systems and revenue management strategies and solutions presented by transport authorities, operators and industry experts from across Asia.
Please use the promo code NEULAckj and get a 20% discount at the registration page.
Contact zoe.ye@apsca.org for more information.