Next-Generation Cards 2022
When:
Wed, Nov 16, 2022 - Thu, Nov 17, 2022
---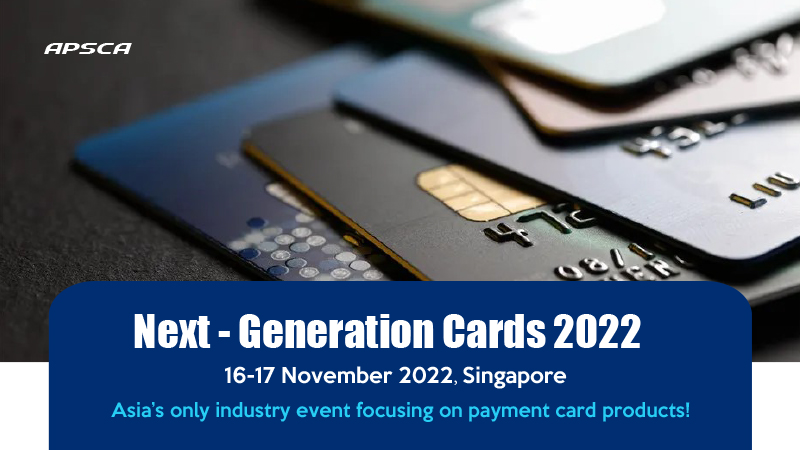 APSCA will hold the 5th Next-Generation Cards conference and exposition in Singapore on 16-17 November 2022. Since 2017 this event has a proven track record:
The world's first industry event for next-generation cards business
First industry event covering biometric card and display card developments
Asia's only industry event focusing on payment card products
Next-Generation Cards 2022 is an opportunity for the industry to communicate and demonstrate next-generation card products to Asian card issuers and schemes while connecting with supply chain partners in the payment card ecosystem.
Visit the event website or contact zoe.ye@apsca.org for more information.