Next-Generation Cards 2023
Where:
Kuala Lumpur, Malaysia
When:
Wed, Oct 18, 2023 - Thu, Oct 19, 2023
---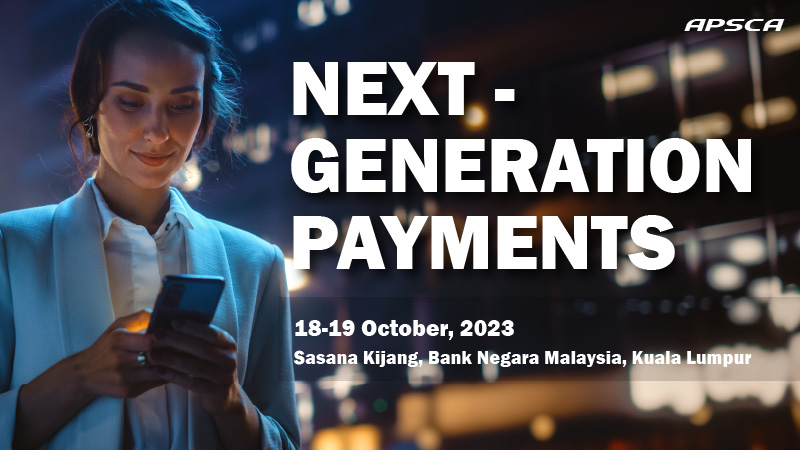 NEXT-GENERATION PAYMENTS 2023 (NGP2023) focuses on the increasing convergence and interplay between the key payments business segments driving the roadmap for digital commerce:
Real-Time Payments
Card-based Payments
Digital/Mobile Wallets
Digital Currencies
NGP2023 explores how these 4 payments channels will drive the future of consumer payments and merchant payments, and the role they play in online and offline payments, domestic and cross-border payments, fraud and customer protection, and financial inclusion.
NGP2023 is an opportunity for industry to communicate and demonstrate next-generation payments solutions to Asian banks, fintechs, issuers, schemes, and payments services providers while connecting with partners in the consumer payments ecosystem.
Please use the promo code spJyiVwX and get a 20% discount at the registration page.
Contact zoe.ye@apsca.org for more information.