2022 Vienna Member Meeting
Palais Hansen Kempinski Vienna
When:
Tue, Oct 04, 2022 - Fri, Oct 07, 2022
---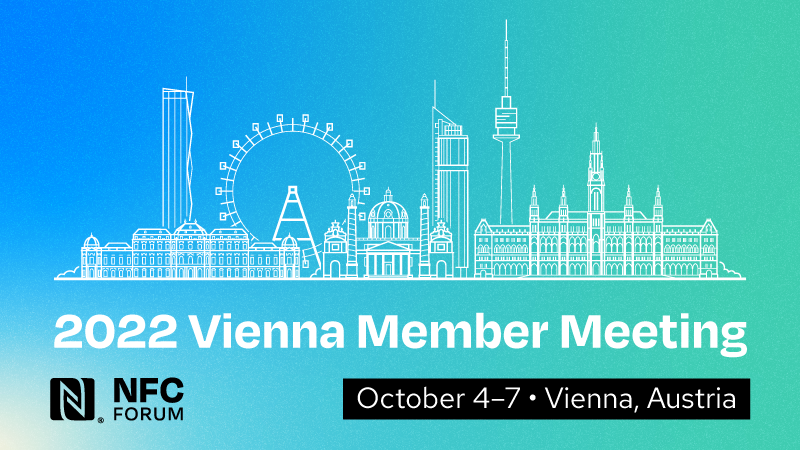 The NFC Forum Open Forum & Member Meeting creates community, develops an interest in new markets, and develops shared work products. Member Meetings are typically held three times a year in Asia, Europe, and North America, the June 2022 event will be held virtually to achieve the same goals.
Overview
We are excited to announce that our first in-person Member Meeting in over two years will be held in Vienna, Austria! We are finalizing details with the venue and hope to have more concrete information soon. For now, we ask that you kindly mark your calendar for 4-7, October 2022 to join us as we come together to collaborate and share updates on work items, network with industry leading experts, and continue to drive the mission of the NFC Forum in-person.
We look forward to having NFC Forum members join for a week of in-person sessions. Please note the following schedule:
NFC Members Meeting: Tuesday, October 4th
NFC Members Plenary: Tuesday, October 4th
NFC Members Meeting: Wednesday, October 5th
Marketing Roundtable: Wednesday, October 5th
NFC Board of Directors Meeting: Thursday, October 6th & Friday, October 7th
Working Meetings: Technical Committee and Compliance Committee Working Groups and Task Forces will be meeting throughout the day on October 4th and 5th. SIGs will meet on October 5th.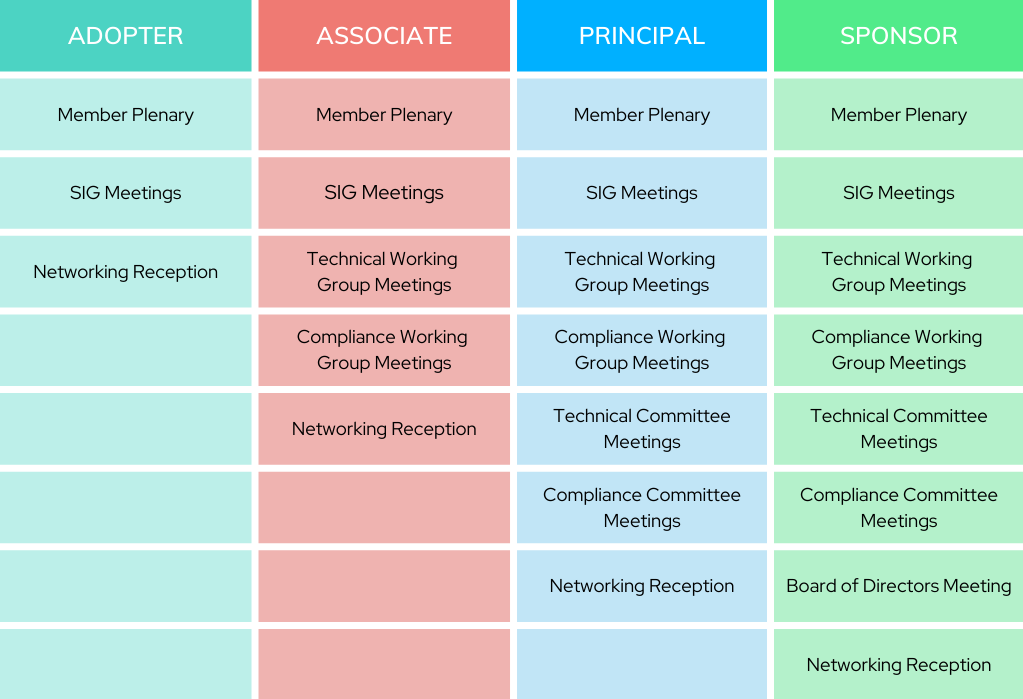 Registration Details
Registration open for all NFC Members here!
Pricing
Member Meeting Registration Fee – Discounted

Early Bird Rate (Ends September 23): $550 + VAT
Standard Rate: $750 + VAT

Member Meeting Registration Fee

Early Bird Rate (Ends September 23): $795 + VAT
Standard Rate: $995 + VAT
Per Bylaws: Sponsor & Principal get unlimited discounted, Associate get 2, Non-Profit get 1, Adopters get 0.
5+ Group Discount
*This offer is valid only for the 2022 Vienna Member Meeting.
Any member company that registers five participants can register the next five participants at no cost. Take advantage of this offer and invite your colleagues to attend!
How it works: After the fifth registration from your company, an NFC Forum staff member will reach out to the Primary Contact on file with a code for additional registrations. The Primary Contact for each company will be responsible for distributing the code to those interested in attending the 2022 Vienna Member Meeting.
Please make sure you register using your official NFC Forum Member Company name; for a full list of the company names on record, please see http://nfc-forum.org/about-us/our-members/)
Venue Information
Palais Hansen Kempinski Vienna
Schottenring 24
1010 Wien, Austria
you can book your hotel room here!
Sponsorship Opportunities
Sponsorship opportunities exclusively for NFC Member Companies. Please contact events@nfc-forum.org with any questions.