Jun 02, 2022
He Has The Job You Really Want – Inventing Cool Things With NFC Technology
Northwestern University's Dr. John Rogers To Discuss His Unique, NFC-enabled Solutions At June Member Meeting
Here's a riddle for you.
What do the following have in common?
The smallest human-made flying structures
Wireless infant sensors for neonatal care
Dissolvable wireless pacemakers
Actually, they all have two things in common.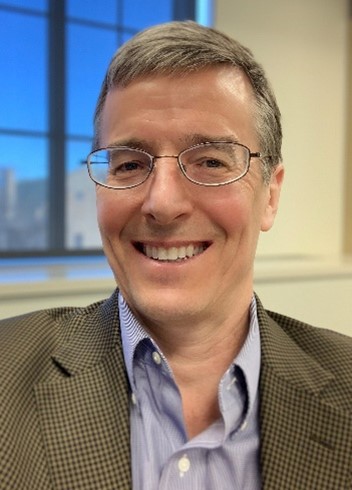 First, these inventions all sprung from the mind of Northwestern University Professor Dr. John A. Rogers and his Rogers Research Group,
Second, they all involve Near Field Communications (NFC) technology.
A MacArthur and Guggenheim fellow along with advanced degrees in physics, chemistry and physical chemistry from MIT, Dr. Rogers is Professor of Materials Science and Engineering, Biomedical Engineering, and Neurological Surgery at Northwestern University. He is a member of the National Academy of Engineering, the National Academy of Sciences, the National Academy of Medicine and the American Academy of Arts and Sciences. Dr. Rogers is the founding director of the Querrey-Simpson Institute of Bioelectronics at Northwestern University (QSIB). To see Dr. Rogers' full bio click here.
But what we find most interesting about Dr. Rogers is that he does really cool stuff with NFC technology.
Dr. Rogers will be sharing his thoughts at June 20-24, 2022 NFC Forum Member Meeting. For more information and to register click here.
Here' an overview of some of his cool, NFC-enabled inventions he plans to discuss at the June Member Meeting:
Dr. Rogers collaborated with other Northwestern University researchers to spearhead the development of microfliers, the smallest-ever human-made flying structures. Based on the structure of winged seeds, the microfliers catch flight when dropped, spinning rapidly before gradually landing at a slow velocity.
The microfliers, which use NFC to wirelessly transfer data, can carry ultra-miniaturized technology like sensors, memory storage and antennae for tasks such as monitoring air quality and airborne disease.
In a collaboration between George Washington University and Northwestern University, Dr. Rogers led the development team for a bioabsorbable transient pacemaker. Designed to replace traditional temporary pacemaker technology, the battery-free device uses NFC to harvest energy from an external antenna.
Weighing less than one thumbtack and having the thickness of less than 3 sheets of paper, the innovative device gently lays on the surface of the heart and delivers electrical pulses. Researchers created the transient pacemaker with completely bioabsorbable materials. When the patient no longer needs it, the device simply dissolves.
Dr, Rogers and dermatologists Dr. Amy Paller and Dr. Shuai (Steve) Xu co-led an interdisciplinary Northwestern University team to develop a pair of wireless infant sensors. The flexible patches contain a magnetic loop that uses NFC to simultaneously transfer data and power. The sensors also greatly reduce damage to delicate baby skin by abandoning the traditional adhesive used on neonatal electrodes.
The flexible patches replace the current nest of wires utilized in hospitals' neonatal intensive care units (NICU). Instead of gingerly holding hands and feet, parents can now fully cradle their babies because NFC technology allows for a wireless solution.
Join Dr. Rogers and others at the NFC Forum June Member Meeting. For more information click here.
# # #