Sep 01, 2022
Newest NFC Forum Device Class Focused on Wearables
CE Device Class provides a smart, cost-effective solution for wearable technology.
"CE", in this case, stands for Card Emulation. We bring this fact up because the NFC Forum just added a fifth device class called, as you can probably guess, the CE Device Class. This device class was engineered to be used in a variety of wearable products. The design of the CE Device strips out unnecessary features and functionally to focus solely on what a wearable NFC item needs. It's an ideal solution for OEMs seeking to reduce cost and extend battery life in their product line. As they say, "less is more."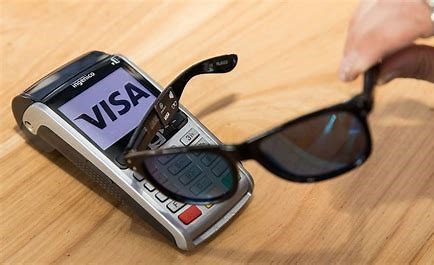 Halcyon Days
According to the experts, the halcyon days of wearables is right now. Kane McKenna, a wearables analyst from CSS Insights, an industry analyst firm, stated that the wearables industry has gone "from strength to strength in recent years" with the installed base now topping 400 million people worldwide. He believes that users expect a powerful and diverse feature set combined with a sleek design and long battery life, meaning improvements to NFC efficiency will be popular. CSS Insights' research has found that the ability to make wrist-based payments is a key consideration for over a quarter of smartwatch buyers, showing how important digital wallet capabilities are.
Why and How
The CE Device provides basic functionality and longer battery life in a tiny footprint while maintaining interoperability with the NFC eco-system. The CE Device works by emulating a contactless card and providing connectivity into an existing framework like a payment or access application. Products created in this device class can be certified by the NFC Forum to ensure interoperability with other NFC-enabled products within the NFC ecosystem.
The CE Device joins the Universal, Mobile, Reader, CE Device, wireless charging reader, wireless charging tag, and Tags device classes along with three specific market segment device classes to bring the total to 7 NFC device classes.
Main NFC CE Device Advantages
Longer battery lifetime
Small physical footprint & supports low end devices
Contactless performance to ensure interoperability
Interoperability to embedded NFC SE behaving like a smart card without generating its own device RF field
Today and Tomorrow
It's expected that the initial key applications for the CE Device will include Payment, Personalisation and Connection Hand-over. Longer term, the CE Device class will move beyond payments to IoT, Mobility as a Service and Automotive NFC applications (beyond access).
The NFC Forum believes in reduced energy consumption in small form factors and wearables. Common NFC application markets like Payment, IoT, mobility, healthcare and automotive will take advantage of the CE Device Class, with mid-range and low-end smart phones, car keys, sports trackers, expected to be the most typical CE devices.
Specifically, the low-end smart phone is interesting because using the CE Device will significantly reduce the upfront cost of a smartphone, helping to narrow the "Digital Divide" and increase smartphones users, and hence those with NFC access.
In conclusion, the CE Device supports the burgeoning wearables market in a sustainable way while showing potential to develop lower-cost, more accessible smartphones and other devices. Learn more about updates in the world of NFC by visiting our website's news page.