Commander S & Marshal app
Company:
Control Techniques
---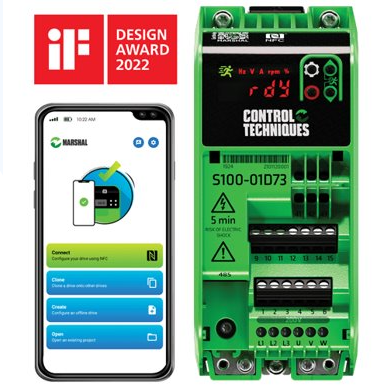 2022 Innovation Award Winner!
On April 5th 2022, Control Techniques, part of the Nidec group of companies, launched Commander S a new AC micro drive and a revolutionary app named Marshal.
With a feature set optimized for simple applications, Commander S provides a cost-effective solution for installations that require plug and play convenience straight from the box.
Amongst many benefits, the key USP for this product is that the Commander S incorporates NFC technology, making it the first drive to come with an app interface as a standard feature at no extra cost. Marshal revolutionizes how the user interfaces with the drive covering commissioning, monitoring, diagnostics and support.