Dec 01, 2022
The Way of the Wayfinding Mark
Checking in on the Wayfinding Mark, and how it's being used six months after its release.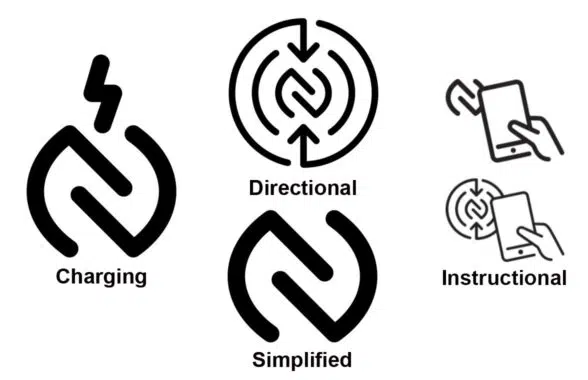 When the Wayfinding Mark was released on June 7, 2022, expectations were high for how it could be utilized by NFC Forum Members, and everyone who would interact with it. Now, after the Wayfinding Mark has been operational for six months, the results are starting to come in as to how the Wayfinding Mark changes the way members operate.
Over the course of the Wayfinding Mark's existence, we have witnessed our member organizations utilizing the Wayfinding Mark in numerous ways, focusing on secure, convenient, and creative ways to benefit consumers. As member organizations of the NFC Forum, members license their devices to be able to utilize the Wayfinding Mark with their NFC enabled devices at no charge to both members and non-members. Continue reading to learn about a few of the opportunities that the Wayfinding Mark offers for users.
Endless Possibilities for the Wayfinding Mark
Panthronics AG has steadily implemented groundbreaking NFC technology and products for nearly a decade, so when the opportunity came to implement the Wayfinding Mark, they leaped at the opportunity. While Panthronics is currently using the Wayfinding Mark for customer presentations and collateral, they intend to begin using the Wayfinding Mark more routinely in external products and services. For Panthronics, it's not a matter of if, but when, as they are looking to utilize it on their reader services and in wireless charging.
Dai Nippon Printing Co., Ltd., or DNP Group, has hit the road running, or driving, with their implementation of the Wayfinding Mark. With the utilization of their bus pilot, public transport payments have been simplified because of the convenience of the Wayfinding Mark. A common use of the Wayfinding Mark is its effectiveness in touch-to-pay, as the Mark makes these payments more understandable, especially when quickly attempting to board a bus while on a busy schedule.
IoTize has long been a user of the latest and greatest NFC technology, and we're happy to see that this trend is continuing with the Wayfinding Mark. The French IoT-focused company was an early adopter of the Wayfinding Mark, as they began to use the mark on many of their already existing products, and they intend to include it on all future products (when applicable) moving forward. This again continues the trend of secure and convenient NFC-enabled possibilities.
Zebra Technologies has begun to implement the Wayfinding Mark onto a few of their technology products, and in time, their plan is to include the Wayfinding Mark on all future products. To see the Wayfinding Mark on an organization as well-regarded as Zebra is reassurance that the Wayfinding Mark will be successful and change how NFC interactions are made forever.
If these brief use case summaries are of interest to you, or you are interested in learning more about the NFC Forum, we encourage you to consider becoming an NFC Forum member. Or if you are interested in licensing your product, app, or use case for use of the Wayfinding Mark, please visit our License Agreement page to learn more about registering.