6th IoT Global Innovation Forum
Where:
Chicago Conference Center, Chicago, IL
When:
Tue, Feb 21, 2023 - Wed, Feb 22, 2023
Web:
---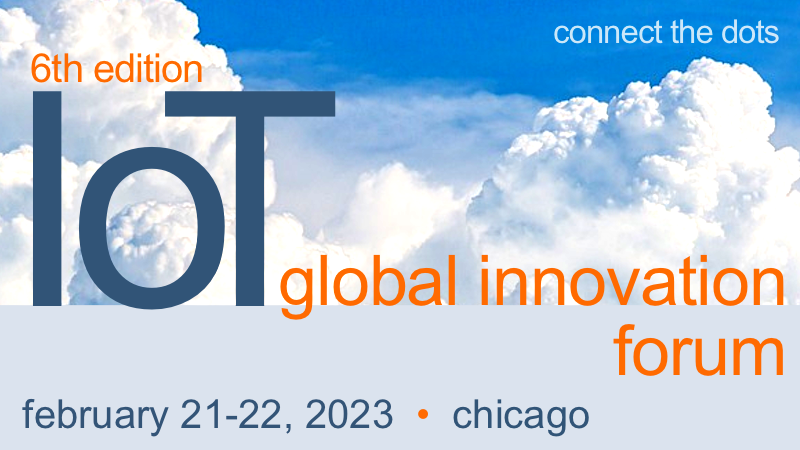 The 6th IoT Global Innovation Forum, February 21-22, 2023 in Chicago features in-person networking and in-depth information sharing at the IoT cutting edge. This sixth edition brings together leading innovators, business executives and industry professionals to examine the latest advances and applications for commercial and industrial end users across sectors within the Internet of Things ecosphere. Don't miss this opportunity to refine your IoT strategy and position your organization for success going forward.
Please join NFC Forum Executive Director, Mike McCamon, at his speaking session!